Quick Guide on How to Use Online Food Delivery Apps in the Philippines
Online Food Delivery Apps in the Philippines Updated on May 2023
Hungry?
Too tired to fall in line for your lunch break? Don't want to waste your time going to a fast-food chain?
An unexpected visitor arrived but didn't have food to serve them.
You have loads of work to do that you can't leave behind to buy food.
Thankfully, online food delivery apps are developed where you can continue your remaining tasks while waiting for your meal. Or you can get your guests full of your delivered food.
You can save time and effort. All you need to do is download the online food delivery app in Philippines – free and very user-friendly.
Read on as we discuss the quick guide on using online food delivery apps in the Philippines.
Table of Contents
Zomato for Online Food Delivery Apps
Why use an Online Food Delivery Apps?
GrabFood
As of today, Grab is dominating the ride-hailing market. It is the top choice for transportation along Metro Manila and selected areas in the Philippines.
Recently, it conquered another city life essential, which is food delivery. GrabFood started last 2018.
On top of that, it does not require you to download an additional mobile app. With an updated Grab app on your phone, you can order right from your workplace.
GrabFood is just like booking your Grab ride. It's a lot easier. It offers food from a wide database of all transactions within its platform.
Satisfy your tastebuds from over 7,000 restaurants and food places. Choose from fast-food chains to fancy restaurants and cafes.
If you want a particular dish, GrabFood can probably deliver it for you.
Moreover, GrabFood lets you communicate directly with your GrabFood driver. Make requests out of GrabFood's options with them.
How to Order Food in GrabFood
Here's how you can get your late-night snack.
1. Tap the "Food" menu on your Grab application.
2. Enter your complete address in the "Deliver to." Grab suggests food based on your current location. Turn on your GPS.
3. Enter the restaurant, dishes, and cuisines you want.
4. Once your order is complete, proceed to check out.
Delivery Time of GrabFood
GrabFood operates 24/7 in most areas of Metro Manila and selected areas in Rizal and Cebu.
In some areas, it's open from 6 am to 12 am (Laguna and Cavite). While others open from 9 am to 12 am (Pampanga).
You can eat your late-night cravings in all serviceable areas.
GrabFood generally delivers food fast. It takes an average of around 30 minutes to receive your meal.
Each restaurant has its operating hours. It is visible in your app. It will be greyed out on the list if it's Closed or Unavailable.
Payment Option of GrabFood
Pay your ordered food in GrabFood thru cash payments.
Now, GrabPay Credits are available in Metro Manila and Cebu. Cash in on your GrabPay wallet to complete your order.
Shortly, GrabFood promises customers to offer more payment.
GrabFood Promo Code
Do you want to try out the GrabFood service?
First-time GrabFood users can avail of an exclusive promo.
Order a minimum of Php 400 and enjoy free delivery for your first four orders. It applies to all restaurants in Manila and Cebu.
Use this promo code, GRABFOOD247, before you book your first four orders.
GrabFood is one of the top online food delivery apps in the Philippines. Partnered with plenty of restaurants, it delivers the food you prefer. Also, it continuously expands to other areas in the country. Access your GrabFood now thru your Grab app.
FoodPanda
You can easily identify FoodPanda riders based on their motorcycle. Typically, they carry a pink box with a panda face on it.
There are times that a bicycle does the task. Still, it's under FoodPanda delivery.
If you want to satisfy your craving, order directly from the FoodPanda website. Wait for your lunch for delivery while you work on your computer.
As of today, FoodPanda is the most extensive online food delivery app in the Philippines.
Over 2,000 partner restaurants are available in the country, specifically Metro Manila, Cavite, Rizal, Pampanga, Cebu, and Davao City.
On top of that, it has special offers for bulk orders. So, when you have business meetings and late-night work sessions, visit their site and place an order.
How to Order Food in FoodPanda
Book your order for the urgent meeting your boss called.
1. Pick a restaurant you prefer.
2. Select the food items you like to order.
3. Otherwise, use the search function. Enter the restaurant name, name of a dish, type of cuisine of any keyword for the meal you want.
4. Finalize your order then click "Checkout".
5. Enter the following details to complete your transaction.
Delivery Address
Payment Method
Active Contact Number
6. Wait until you receive your food order.
Delivery Time of FoodPanda
FoodPanda delivery time is shown in your order information. Waiting time depends on your location and the restaurant where you ordered.
If you want a faster delivery, choose a nearby restaurant.
FoodPanda Mode of Payment
There are different ways to pay for your FoodPanda delivery.
Cash-on-delivery
Credit/Debit Card
PayPal
FoodPanda Promo Code
To capture food enthusiast's attention, FoodPanda created a Promo Code or Voucher.
Type in PANDATIME to get 50% off for your orders from 2 PM to 5 PM only.
Take note that this voucher code entitles a customer with a minimum order of Php 800. Get a maximum discount of Php 500 in a single transaction.
However, it is only applicable to selected restaurants only.
FoodPanda is one of the leaders in the online food delivery app in the Philippines. It is currently operating in 40 countries across 5 continents. What a great way to connect customers with local customers, right?
Set up your meeting and get your lunch through the FoodPanda app.
LalaFood
LalaFood is the newest express food ride.
If you're staying in Makati or Bonifacio Global City (BGC), your best bet is LalaFood.
Despite the limited areas catered, LalaFood delivers your sumptuous meal in less than 45 minutes. Plus! No minimum food order is required.
LalaFood comes in handy when you need a quick bite after a stressful deadline. Treat yourself with a dessert you deserve—no need to fill up too much food for a certain amount.
Also, you can enjoy the hottest food items from the famous restaurants around Makati and BGC. Just download the LalaFood app and receive your order in minutes.
How to Order Food in LalaFood
Enjoy your meal from LalaFood riders.
1. From LalaFood Homepage, type in the restaurant you wish for.
2. Choose your meal from the restaurant's menu.
3. Also, you can select from the Cuisine and Categories option.
4. Once satisfied with your order, check it out.
Delivery Time of LalaFood
Currently, LalaFood operates from 10 AM to 11 PM. It delivers food in areas around the metro like Makati City, Taguig City, Quezon City, Pasig, San Juan, and Mandaluyong.
They are cooking for more locations in the future. Stay tuned!
Payment Option of LalaFood
As of now, cash payment is the only acceptable mode of payment. Hand your money to the rider upon the delivery of your order.
Other modes of payment are not yet available for the LalaFood app.
LalaFood Promo Code
Have a great LalaFood experience. Get 3 Free delivery coupons when you use the code OOHLALA!*
Take note that this code is valid for new users only.
Avoid traffic jams just to get your meal. Save your time and energy. Tap your orders on your mobile phone through LalaFood.
Zomato for Online Food Delivery Apps
One of the first online food delivery apps in the Philippines is Zomato.
Zomato serves all types of diners. It ranges from certified foodies to diners looking for a new experience.
At first, it started as an online food directory. But now, it is one of the largest food companies worldwide. It operates in 24 countries for over 10,000 cities.
You can do a lot with Zomato. Order food online, book a table, recommend restaurants, explore different cuisines, and even upload mouthwatering food photos.
Check out Zomato's Collections available in Metro Manila. Look out for top and trendy restaurants, cafes, pubs, and bars. Watch out for great promos for you.
How to Order Food in Zomato
Taste that food you've wanted with Zomato.
1. Open your Zomato app.
2. Search for the restaurant you want.
3. On the restaurant's page, go to "Order Delivery." It is found on the right side.
4. Browse the entire menu with prices. Add the dish you want. It will be directed to your cart.
5. Review your order at the "View Cart." it is located at the bottom of your screen. From here, you'll see the total amount you have to pay. Also, you can specify your request about spices and existing allergies.
6. Afterward, select the address where you want your food to be delivered.
7. Pay it according to your preference.
8. Finish your order. Wait until a Zomato rider serves your order.
Delivery Time of Zomato
Areas of operation by Zomato is within Metro Manila. Delivery time is around 11 AM to 11 PM from Sunday to Thursday. While on Friday to Saturday, it's open 11 AM to 12 MN.
Payment Option of Zomato
Pay your Zomato meal through:
Cash on Delivery (COD)
E-wallet options or online payments like credit cards or debit cards.
Gone are the days to wait for your perfect meal. Everything is now ready at your fingertips. Place your order at the Zomato app and get your food right at your doorstep. You won't lose it anyway. Track it down from the app.
Mangan.PH
Almost all of the online food delivery apps in the Philippines are within Metro Manila's reach.
On the other hand, Mangan.PH serves exclusively to provinces. Have your favorite meals delivered while working at home in Pampanga, Laguna, Angeles, Bulacan, and Tarlac.
As a new player in food delivery, Mangan.PH made a strategic plan by targeting provinces. They clearly stated that there's no need for competition. Their main objective is simple. Serve your ordered meal in under 60 minutes.
How to Order Food in Manga.PH
It takes three simple steps to have your local favorites straight at your doorsteps.
1. Select your location.
2. Select the restaurant you want.
3. Receive the delivery to your current location.
Delivery Time of Mangan.PH
The goal of Mangan.PH is to receive your meal in less than 60 minutes.
On top of that, Mangan.PH has another delivery set-up. Place your order now and indicate your preferred delivery time. This way, your meal stays fresh and hot when you eat it.
Payment Option of Mangan.PH
Here are your payment options for your online food delivery app Mangan.PH
Mangan.PH Promo Code
First-time Mangan.PH users have a wonderful privilege. Get a free delivery service when you use the coupon code "FREEDELIVERYMANGAN."
Booky
Wondering about a great place to eat for your break time? Check out the Booky app.
Over 13,000 restaurants are found in this mobile application. Please search for your preferred restaurant and browse their menus online.
Access your account from Manila, Tagaytay, and Baguio even without your internet connection.
Also, you can find great deals and promos from different malls, business districts.
Moreover, the Buy one Get one offer is exclusives for registered Booky app users.
Download the app now and sign up. Enjoy the benefit of a free month of Booky Premium.
Want more of their service in the succeeding months? Pay the monthly due to Php 199. Surely, you can enjoy more discounts and promos from restaurants and food establishments.
How to Order Food in Booky
Reserve your table with Booky by doing as follows.
1. Open the Booky app and choose your restaurant.
2. Look for a restaurant through the search function.
3. Browse the different locations and cuisines until you find the one you want.
4. Enter the date, time, and the number of people who will dine.
5. Wait for your confirmation. You're finally booked when you receive the message.
Booky Reservation Time
Time reservation depends on your availability and the restaurants operating hours.
Make sure to be there before your schedule. Show the email confirmation for your booked table.
Won't make it on time? Have conflict schedules? You can still cancel at any time. However, be considerate to do it at least two hours before your requested time.
No penalty fee is charged for cancellation. Edit your time ahead to give the restaurant manager a heads up.
Payment Option of Booky
Any table reservation with Booky is free. No subscription is needed. Just supply the needed personal information to complete your reservation.
Secure a table for your most-awaited date with the assistance of Booky app.
MetroMart
MetroMart has a different approach. If you have time to cook, but no time for groceries, this online mobile app is right for you. You can have all the ingredients you need to be delivered to your doorsteps.
Also, do your grocery shopping directly from your smartphone. This includes your fresh produce, toiletries, and cleaning materials.
All of this is possible because of MetroMart, the first grocery and food delivery app in the Philippines.
With the MertoMart service, it partnered with the biggest supermarkets and other establishments in the city. These are:
Robinson Supermarket
Watson's
S&R
Family Mart
National Bookstore
Pet Express
The Toy Kingdom
How to Order Food in MetroMart
Prepare your MetroMart account to secure your dinner ingredients.
1. Choose the nearby establishment associated with MetroMart.
2. Place an order on your chosen merchant. Check for product availability and delivery capacity.
3. Read the confirmation message sent to your email.
4. If all the ordered goods are available, the Merchant will accept the order's placement. Also, they will confirm it with MetroMart.
5. An SMS verification is sent to you for order placement confirmation. It contains the list of items you ordered. The total price and estimated time of delivery are included in the message.
6. Await your ordered goods and prepare the exact cash.
Delivery Time of MetroMart
Receive your purchases made through MetroMart within 90 minutes. No need to stress yourself about your outfit and transportation going to your favorite local store.
Payment Option of MetroMart
As of this writing, Cash on Delivery is the only accepted mode of payment. Although credit cards are used, only major issuing banks are acknowledged.
MetroMart Promo Code
Enjoy 15% off on SM Supermarket items when you order at MetroMart. Visit the website www.metromart.com. Use the promo code SM15 upon check out.
Why use Online Food Delivery Apps in the Philippines?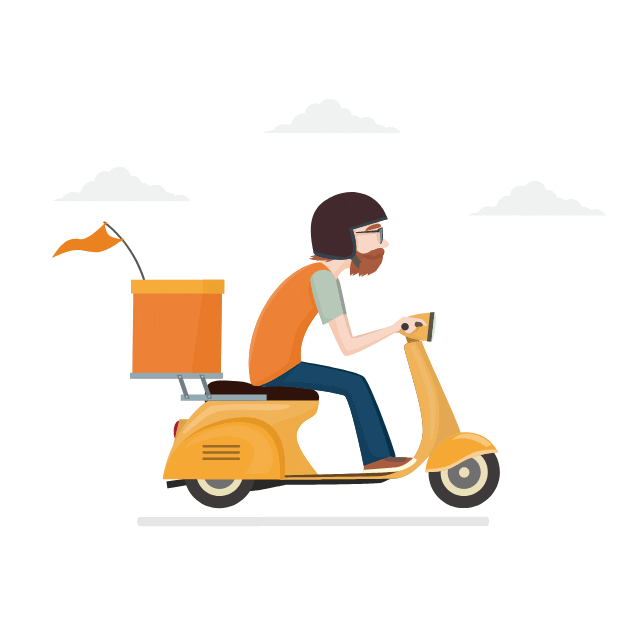 Here are the reasons why most people use an online food delivery app instead of the traditional method of ordering food?
Saves time.
Home Based workers sometimes don't have time to cook their food. Ordering their meal online maximizes their time.
Compared when you go out to eat your food. It takes time to prepare before you leave the house. Plus, it may take 30 mins to an hour before you reach the restaurant.
If you use an online food delivery app, you can do more important things while waiting for your food delivery.
Saves money.
With the use of these applications, you can save time as well as money.
Let's say you work at home at a rate of 5 USD per hour. Staying at home while you wait for your food means you earn 250php more. If you work 5 days a week, you have an additional 5,000php per month. That's a big earning.
Moreover, the use of online food delivery apps means you don't have to pay for your fare. It saves you from unnecessary shopping indulgence.
Saves Energy.
Commuting for lunch consumes your time, money, and energy. Traffic alone is tiresome. What more if there is a long queue line? It is a very cursing situation, right?
An online food delivery app on your phone eliminates the burden of going through heavy traffic. Especially if you're within Metro Manila and other congested areas in the country.
Food Choices.
Discover new restaurants, cuisines, and food with online food delivery apps.
It offers a wide variety of food options. This way, you have a better food choice for your lunch or dinner. Try out new tastes you and your friend haven't eaten yet.
Saves Clothes.
Oh yes! You might not notice it, but online food delivery apps help you save clothing.
One of the perks of home-based jobs is to work while in your pajamas. The same goes for when you order your food online.
No need to wear another set of clothes just to go and eat outside. Plus! Less laundry works for you.
Improves Food Industry.
The development of online food delivery apps is a big step in the food industry.
It creates bigger food opportunities for clients like you. Explore restaurants you haven't tried before—Express ideas on ways to improve food services. Give more value to society.
Frequently Asked Questions
What is the minimum cost order for online food delivery apps in the Philippines?
GrabFood – There is no minimum order value for your GrabFood.
FoodPanda – Minimum order ranged from Php 200 to Php 500 depending on the partner-restaurant. Nevertheless, it does not apply in limited areas.
LalaFood – No minimum bill required.
Zomato – Minimum amount is based on the restaurant.
Mangan.PH – The minimum price of the order is Php 200 only.
Booky – No stated minimum amount as long as you arrive on your scheduled booking.
MetroMart – No minimum value is required. But if you're using the credit earned, a minimum order of Php 500 is needed.
What is the hotline number of online food delivery apps in the Philippines?
GrabFood – call the support hotline at 6902 1038
FoodPanda – live chat at support@foodpanda.ph
LalaFood – message thru messenger at LalaFoodPH
Zomato – contact +63 2904 8965
Mangan.PH – email at support@mangan.ph
Booky – call at (02) 626 3803 or message thru messenger at book app
MetroMart – message at hello@metromart.com
How do I see my Official Receipt?
Upon delivery of your order meals and goods, you will receive your official receipt from the rider.
Know what food you crave before placing your order online. Consider your current location, as well. Also, you can send your loved ones their meals while you're away. Make sure to settle it with the appropriate payment mode.
Now that you know how to use online food delivery apps in the Philippines, you can download the app accessible for you. Satisfy your cravings, proceed with your late-night meetings, and provide meals to your family without compromising your time and energy.
Need more budget to support your necessities? You can seek financial support online! Choose a licensed money lender in the Philippines like Cash Mart Ph! You can get a loan without providing a lot of requirements. Click here to know how it works!