Savings Account for Kids: Teach Your Children How to Save Money
Savings Account for Kids Updated on May 2023
Do you wish to teach your kids how to save money? If so, you've come to the right place!
Saving or handling money is never taught in school. It must've been taught in our homes by our parents. It's the parents/guardian's responsibility to teach children about handling money. It's the very first step to financial education.
Imagine your child growing up and witnessing their struggle with finances. It's like passing up to them your financial problems. Would you let that happen? No, we can't.
Teaching them about saving money is not to make them rich. It's about helping them to be problem solvers in case of emergencies.
Let me help you with this.
Financial is quite difficult to explain, especially to kids. Don't worry. As you continue to read, you will be able to teach your kids easily.
Table of Contents
Why teach them to save money at an early age?
Things you should consider before opening a savings account for your kids
Where to get a Kid's savings account?
Why teach them to save money at an early age?
Here's a quick trivia for you…
Don't you know that 46% of the Philippines' population is nineteen years old (19 y.o.) and below?
What?
Yes. It is. As you can see, it's almost half the country's population. These children still have to face many big events in their life – finish their studies, get a job, settle down, and so forth.
Why am I saying these things to you?
It's for you to see how many teens or children will carry that financial education to the next generation.
Because one fact is that Filipinos are still NOT financially literate. A study showed that the money habits formed in childhood stay into adulthood. And that is very alarming.
Here's what they will face if you don't teach them early:
Your child will have a lack of self-discipline. If that's the case, your child will experience impulsive buying. They won't be able to learn how to plan first before they buy what they like. They might experience difficulty in budgeting in the future.
They will grow unprepared for big events that will come their way ( if not taught well). Examples of big events are college tuition, a new house or car, a wedding, etc.
If you don't teach them, it will lead them to what we call "come what may." And that's not good. They will probably experience financial regret over those events that would have been enjoyed to the fullest.
Your child won't be able to learn how to take risks financially along the way.
Otherways here's what they'll get if you teach them to save money at an early stage.
They will understand whether it's a need or want as they grow. They can wait and keep setting aside money for it. The words " You can't" for them will turn into "You can have it, but later."
Another thing is, our children don't want to be controlled by their mom and dad (I know you've been there, too!) Teaching them to save money is also teaching them to become self-reliant.
Self-reliance is a value in which you no longer rely on your parents or guardians. Your child, as they grow old, will earn that value in which they will handle their finances. They can carry their financial problems by themselves. That is about earning independence.
They will have a clearer vision. Along the way, your child will begin to have goals. They can plan, prioritize, and focus on reaching their goals.
Savings Account for Kids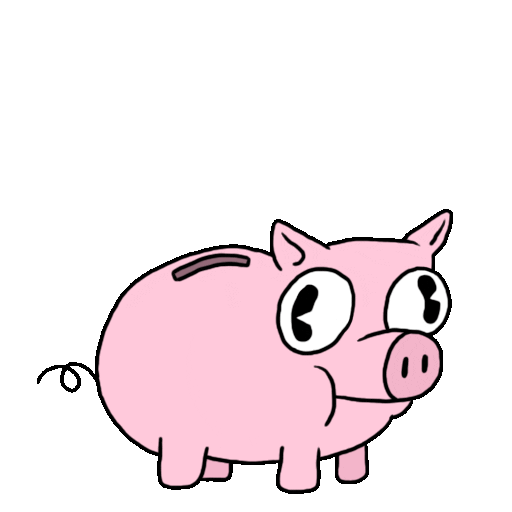 This type of account is designed only for kids ages 20 years old and below (depending on the bank's policy or standard eligibility requirement).
The child and the parent (or guardian/s) must open this savings account jointly. The savings account will be named to the child's parent/guardian.
As your child grows older (teenage, student), his or her savings account will eventually shift to an adult savings account.
Kids' savings accounts usually come with waived fees and financial education programs. This is to help them nurture healthy savings habits.
Things you should consider before opening a savings account for your kids
Let us consider the fact that not all parents are familiar with banking or financial terms. This will help you.
Mentioned below are what you, as parent or guardian, must know before you get or apply for an account.
Savings Account with No Monthly Fees
If possible, avoid applying to any savings account that has monthly charges. Or, if you can't find one, find a savings account with the lowest fees.
Accounts with Interest-Bearing
All savings accounts for kids bear interest. Of course, applying to an account that does not lose value over time is better.
The interest might not be as high as others. But the purpose is to save money at least and earn overtime. Aim for those accounts with one (1%) percent or more Annual Percentage Yield (APY)*.
* APY lets you determine how much your money could earn within a year.
Go to the Bank's Branch
Nowadays, you can do bank transactions online or over the counter. For adults, the best way to transact is through online.
BUT… for your children, if you want them to learn using a kids' savings account, it is much better to take them into a branch. With that, your child will feel the importance and value of saving money.
Just think of how memorable it is for your child if you let him/her experience how to deposit and withdraw. The next thing they'll learn is how to make bank transfers online.
Financial education
As mentioned earlier, savings accounts for kids come with a free financial education program. If you apply for an account, you might receive pamphlets or books discussing the program. Or maybe a website or mobile app that could turn into a child's savings fun game – one way to teach them about money.
Also, you better look for a bank that offers engaging educational programs for children.
Rewards! Rewards! Oh Rewards!
One way to encourage and motivate kids to save more money in banks is by giving them rewards! It's typically a cash bonus given to an account holder who gets good grades every semester. This will be fun and fulfilling for children!
Where to get a Kid's savings account?
Are you looking for the best bank to open savings account for child Philippines? Know and be guided with the information of each bank offering a savings account for children. Listed below are the known best-performing banks in the Philippines.
Metrobank Fun Savers Club
In the Philippines, Metropolitan Bank and Trust Company do offer a financial product for children and teens.
Its Metrobank Fun Savers Club Account is designed only for kids and teens. Children aged seven (7) to 18 are the only ones who can open an account.
This account comes with a FREE educational trust benefit of P50,000. The child can avail it in the case of an accident that happened to the parent/s.
To avail of the trust benefit, the account must meet the minimum ADB* if that happens.
* Average Daily Balance
Also, get exclusive discounts and privileges from Metrobank's partner establishments.
In addition, Metrobank savings for kids of Fun Savers Club has a Gift Check (FSC-GC). A special gift check initially funds a new FSC account (or adds funds to an existing FSC account).
It is a perfect gift alternative for any occasion. It could be for birthdays, baptismal, graduation, and/or Christmas.
You can buy FSC GC (P500) over the counter at any Metrobank branch.
Note: ONLY individuals aged 18 and below are the beneficiaries.
PS Bank Kiddie and Teen Savers Account
PSBank Kiddie and Teen Savers Account comes with FREE personal accident insurance. An insurance product from Charter Ping An Insurance Corporation.
With this, zero to seven years old (0 to 7) children will be insured against accidental death or disability. They are covered for up to P500,000.
PSBank Kiddie Savers is for ages over seven but not more than 18 years old and is up to the full limit of five million pesos worth (P5M).
You can claim the insurance if the account is active. Maintain the monthly average daily balance of at least P1,000 at the time of the accident.
Equicom Kiddie Builders Savings Account
This savings account is open for kids 13 years old and below. With ages seven (7) years old, the kid's account will be enrolled under ITF (In-Trust-For).
Your child will be qualified for benefits if you reach P15,000 in your Equicom Kiddie Builders Savings Account! Free dental and medical benefits from Maxicare Healthcare Corp. and Metro Dental.
Note: You can only withdraw three times per month Over-The-Counter
BPI Family Savings Bank Jumpstart Savings
BPI Family Savings Bank Jumpstart Savings is open for kids ages ten to seventeen (10 to 17).
It has special features that will assist the parents in teaching the money basics to their kids.
BPI Jumpstart Savings
Children age ten to seventeen (10 to 17) can open a Jumpstart Savings account in BPI Junior Savers.
Jumpstart Savings is built with a fund transfer facility. It makes it easier for parents to transfer funds to their kid's account.
China Bank Savings Easi-Save for Kids
Easi-Save for Kids is open for children ages seven to twelve (7 to 12) years old. Getting an account will come with a passbook.
ChinaBank Kiddie Savings is for ages seven years old and below. You can open an account through ITF or In-Trust-For arrangement.
Security Bank Junior One Account
Junior One Account Security Bank is designed for children ages 18 and below. Once you open an account, it comes with a passbook and/or Everyday Debit Mastercard.
Sterling Bank of Asia Neo Savings Account
In Sterling Bank, you can open an account for your kids by getting a Neo Savings Account. Ages 19 and below can open an account.
The interest credited to this account is monthly. You can access your account over-the-counter, ATMs, Sterling Bank online, and BancNetonline.
You can access your account over-the-counter, ATMs, Sterling Bank online, and BancNetonline.
BDO Junior Savers
You can get an account for children with BDO's Junior Savers. It is exclusive only to ages twelve (12) years and below. It comes with a BDO EMV Debit Card.
BDO Junior Savers benefits include a personalized BDO EMV Debit Card. Seven to twelve (7 to 12) years old can request it if they reach the depositing balance of P2,000.
Moreover, BDO Kiddie Savers Club offers an option to help your child save money.
You can transfer money easily to your child with Easy Saver or an online banking account.
Maybank Yippie Savings Account
Yippie Savings Account is exclusive only for children aged twelve (12 y.o.) and below.
This account comes with personal accident insurance 24/7 with coverage equal to five times the previous month's ADB.
Or it could be up to a maximum of five hundred thousand pesos (P500,000).
The free medical reimbursement benefit equals ten percent (10%) of the personal accident insurance coverage.
UCPB Start2Save Junior Savings
Start2Save UCPB Junior Savings is open for kids 19 years old and below. For kids aged between zero to six (0 to 6 y.o), the account will be open through In-Trust-For Accounts (ITF).
Getting an account will come with an ATM. Also, it is allowed to enroll in UCPB Connect or through Mobile Phone Banking Service (if it's with written parental conformity).
Start2Save Junior Savings shall be converted to UCOB Regular ATM or Passbook Savings accounts if the child turns 20 years old.
RCBC Wise Savings Account
You can teach your child the basics of managing money with an RCBC GoSavers account. It is open exclusively to kids from ages 0 to 21 years old.
This account comes with a cashless and online shopping feature. Also, it has enhanced security. You can manage your account with ease 24/7!
DBP Young Earners' Savings Account
DBP's Young Earners' Savings Account is another unique bank account for kids. It is only exclusive to children ages 19 and below.
There were two periods you are going to look at on this account: during the build-up period and the After build-up period.
On the latter one – after the build-up period – the interest rate on this savings account is subject to a twenty percent (20%) withholding tax.
EastWest Kiddie Savings Account
Open an account with EastWest Kiddie Savings Account. It is only for kids zero to seventeen (0 to 17) years old.
You can access the fund over the counter or using EastWest Online. Kiddie Savings account comes with a Passbook.
Takeaway
Banks do not only offer bank services or products to adults. Also, they offer services and products designed exclusively for children.
In the Philippines, several banks are offering savings accounts for children. Each of them offers unique bank products that will surely benefit your children. The said products have features your child will find interesting and fun.
Also, the said services and products come with programs that will help educate your child about money management. They can do online banking with their parent's guidance, including a feature that can easily transfer from a parent's existing account to their kid's account.
Having savings accounts for your kids is a good start for them. It will be a bridge to financial success.
The importance of teaching them to save money is vital. With the know-how of it will help them have a goal in mind.
As they grow, they learn to be more disciplined and independent. In whatever events that may come in their lives, they can be a solver.
These simple ways you teach is like a seed. It is slowly growing and will grow as a big tree in the next generations to come.
If you still don't have an account for your kids, it's never too late. Get one and begin your child's financial education!
If you want to learn more about saving money, you are free to visit Cash Mart's blogs about savings.